Personal Injury Accidents
Fort Wayne Car Crash Lawyer
In the blink of an eye, your life can change. Car crashes are a prime example of that. The consequences of being in a car wreck might be short term or long term, and they almost always have significant financial impact on the lives of those involved. It's important to turn to a Fort Wayne car crash lawyer for representation in settlement negotiations.
---
McKibben Law, LLC will fight to get you the settlement you rely on and deserve. Call our Fort Wayne office today at (260) 777-0844 or contact us online to set up a consultation.
---
An attorney can work with their client to establish the basic premise of any car crash lawsuit–that the defendant breached their duty to drive responsibility and that the crash was indeed the cause of the plaintiff's injuries. But the law in the state of Indiana makes it important to not only prove these points in the general sense, but to win on all the important details of each specific car crash. The reason is the way damages are paid out.
Indiana Is a Modified Comparative Negligence State
Modified comparative negligence means that the question of who is at fault for a car crash is not a clear-cut decision. If the case goes to trial, the court can assign percentages of blame to each driver and pay out damages based on that calculation. While it's true that the vast majority of car crash cases are settled out of court, the knowledge of what's likely to happen in front of a jury can be crucial in negotiating the final settlement figure with an insurance company.
In modified comparative negligence, the plaintiff can collect on an inverse proportion of their share of fault, so long as their fault does not exceed 50%. So, if a plaintiff is deemed 20% at fault, they can collect 80% of the damages.
A real-world example might be the plaintiff who was seriously injured, and it was determined that $2 million was a fair settlement figure, given the need to remodel their home to accommodate a wheelchair and to compensate for mental trauma. If the plaintiff was also deemed 20% at fault, they can only collect $1.6 million of those damages (80% of $2 million).
In other words, $400,000 was left on the table. In fact, each percentage point of blame in a case like this would be worth $20,000. That adds up. It's why details matter. And it's why an experienced Fort Wayne car crash lawyer matters.
---
At McKibben Law, LLC, we pride ourselves on doing the diligent legal legwork our clients need. We'll fight for you. Call today at (260) 777-0844 or contact us online to set up a consultation.
---
How Insurance Companies May Try to Fight Your Claim
Plaintiffs can reasonably expect the defendant's insurance company to be ready for legal battle over each percentage point of blame. The number of ways an insurance company can seek to reduce a payout total are varied.
Here are just a couple of strategies insurance companies may try:
At any point, did the plaintiff take their eyes off the road? Even if the crash was still the defendant's fault, this can be a way to assign at least some of the blame to the plaintiff. Now, if the plaintiff was texting or doing something that was clearly inappropriate for driving, that's one thing. But a good Fort Wayne car crash attorney can also fight to demonstrate that the plaintiff was acting in a perfectly reasonable manner.
An insurance company is also likely to dive into a plaintiff's medical history to see if there is a pre-existing condition that might at least partially explain the injuries. A common example would be persistent back problems. A part of any personal injury case is showing that not only did the defendant breach their duty of acting responsibility, but that this breach is in fact the cause of the defendant's injuries. If causation can be mitigated by the defense lawyer, then damage payouts can be mitigated as well. Plaintiffs need an aggressive lawyer of their own who will work diligently to demonstrate that the car crash is to blame for the injuries.
Every case is different, but there are basic principles that remain the same. One of those is that an attorney must be ready to dig deep into the details of a crash and be further prepared to do legal battle with an insurance carrier over every one of those details. An injured plaintiff deserves no less. They rely on their lawyer to help secure their financial future.
What Can a Fort Wayne Car Accident Lawyer Do?
A car accident attorney in Fort Wayne plays a critical role in navigating the complexities of car accident claims. They strive to ensure victims receive the compensation they deserve, buffering them from financial hardships caused by medical expenses, loss of income, and other damage related to the accident. They are perceptive allies who comprehend the various nuances of the law and can adeptly maneuver through the system to provide you with the best possible outcome.
Here are some of the key services a Fort Wayne car accident attorney provides:
Case Evaluation: They conduct an initial consultation, reviewing the details of the accident, the nature of injuries, and the overall circumstances. This helps them gauge the potential for a successful claim and the possible amount of compensation.
Investigation: They dig into the details of the incident, gathering evidence, interviewing witnesses, and even revisiting the accident scene to acquire a comprehensive understanding of what happened.
Claim Preparation: They compile a strong and compelling case, accurately calculating the total damages, including medical bills, lost wages, and other expenses.
Negotiation: They handle all discussions with the opposing party's insurance provider, using their negotiation skills to secure a fair settlement.
Representation in Court: If negotiations fail to result in a satisfactory settlement, an adept Fort Wayne car accident attorney will be ready to take the case to court, advocating for you every step of the way.
Post-Settlement Services: They assist with the post-settlement processes, such as ensuring the settlement is correctly paid out and addressing any issues that arise after the case has concluded.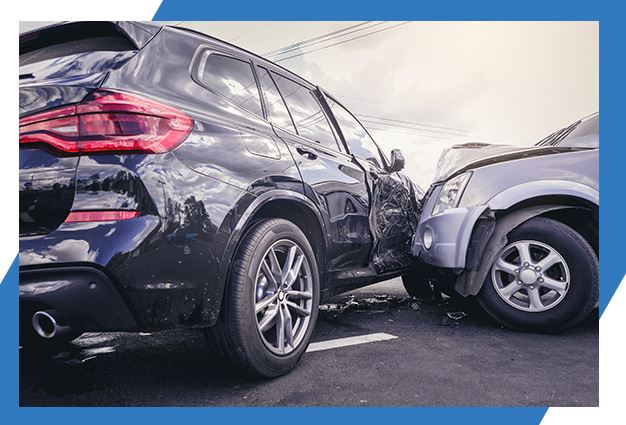 McKibben Law, LLC takes our responsibility to injured clients seriously, and we're ready to do the hard legal work and engage in the tough negotiating battles it will take to get a fair settlement.
---
Call our Fort Wayne office today at (260) 777-0844 or contact us online to set up a consultation.
---
For aNY tYPE OF iNJURY, Call Jen EVERY Time!
Schedule your free consultation now.