Fort Wayne Personal Injury Attorney
Helping Injured People Become Whole
When a person is injured through the negligence of someone else, their life can be turned upside down in an instant. Their ability to work and earn a living may be compromised. They face medical bills. That's to say nothing of the lost joy in their lives. Enjoying time with family and friends becomes harder, as does doing their normal hobbies. They may need therapy to deal with the ongoing trauma.
Attorney Jennifer McKibben wants to help. When someone else's negligence causes us to suffer, it's fair and just for that person's insurance company to help make us whole. That means compensation for the costs of medical treatment, rehabilitation, and therapy. It also means compensation for the damages that are hard to measure but are no less real–pain and suffering.
---
Call McKibben Law, LLC at (260) 777-0844 or reach out online for a consultation.
---
Serving the People of Fort Wayne
Bad things happen to good people and those bad things come in a variety of ways. The high activity of the trucking industry in Fort Wayne increases the possibility of a truck crash. Car crashes are an unfortunate reality that happen all too frequently. In some tragic cases, death is the result, and the family of the victim may be able to bring a wrongful death lawsuit.
Injuries also happen closer to home, within our own neighborhoods. Those who have been bitten by a dog may have a legal case against a negligent owner. A slip and fall, or other type of event on someone else's property, might be grounds for a premises liability case. At McKibben Law, LLC, we're always ready to negotiate in good faith and to seek solutions through mediation. But we'll never back down in fighting for our client's best interests.
Any Type of Injury, Call Jen EVERY Time.
Schedule a free consultation with me by calling

(260) 777-0844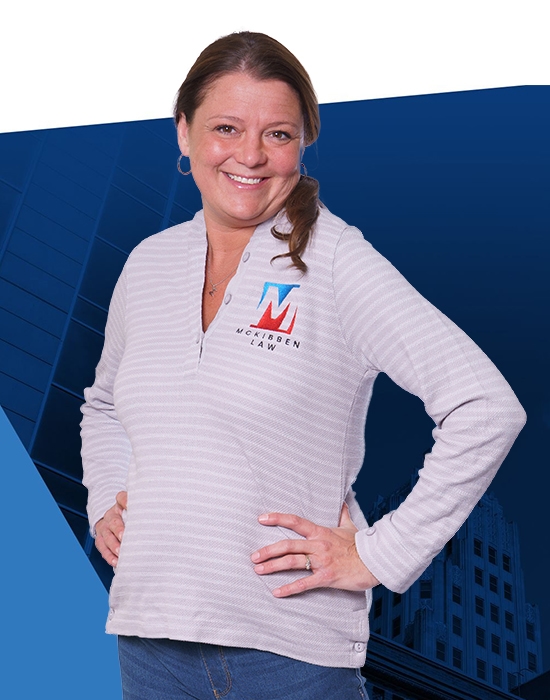 Jennifer has only one goal when making any decision on her personal injury cases: "what is the best interest of my client?"
Bio
Jennifer E. McKibben is the founder of McKibben Law. Over the last 15 years, Jennifer has helped thousands of people with personal injury claims in Fort Wayne and across Indiana.
Learn More
Our Fort Wayne Personal Injury Lawyer Is Here for You
When people seek out a personal injury attorney, they're looking for the fair settlement that they deserve. Even more than that, they're looking for peace of mind. They want to know that their financial future can be secured, even in spite of their injuries. They want to know that there's someone fighting for them. Personal injury cases are filled with details and marked by what can be intense negotiations with insurance companies and dealing with the possibility of litigation.
It can be a stressful time. At McKibben Law, LLC, we want our clients to know they can rest easy, knowing that we're on the case. Our clients can know we're diligently gathering evidence. Our clients can be assured we understand the nuances of Indiana law and how it applies in each case. Our clients can be confident that we understand how to negotiate, how to litigate, and how to seek justice.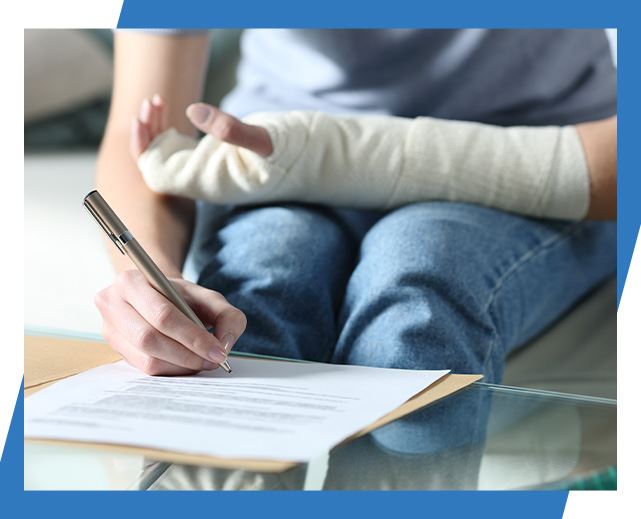 Come to me for free!
Indiana Personal Injury Statute of Limitations
According to the Indiana Code section 34-11-2-4, the statute of limitations for personal injury cases is two years. This means you have two years from the date you sustained your injury to file a claim, or you will lose your right to file and your right to recover compensation no matter how severe your injuries are. Additionally, there are exceptions that can change this time limit so it's important to speak to an attorney about the specifics of your case as soon as you can. McKibben Law, LLC offers free, no-obligation consultations so you have nothing to lose by contacting our firm!
What Damages Can Be Recovered in a Personal Injury Claim?
The amount of money that an injured victim can pursue in a personal injury claim varies depending on the details of the case. Each case is different, but factors such as the severity of negligence and the extent of the injuries determine the value of a case. However, anyone injured in Indiana by the negligence of another can pursue many areas of recovery, including the following:
Medical Expenses
Lost Wages
Future Medical Care
Physical Pain Damages
Mental and Emotional Pain Damages
Ongoing Pain and Distress Damages
Scarring and Disfigurement
Permanent Injuries
The ability of a person to function
Punitive Damages
Economic damages, as the name suggests, compensates for the financial losses injury victims suffer as a result of their injuries, such as medical expenses or missed days at work. Non-economic damages compensate the injured party for the more intangible non-financial suffering associated with their injury. These loses usually include pain and suffering, or mental anguish which can be difficult to quantify properly without a skilled attorney. The last type of damages, punitive damages serve a different purpose in personal injury law in that their main purpose of them is to punish the negligent party instead of compensating an injured party.
---
No matter the injury, McKibben Law does everything to get everyone the compensation they deserve. Contact us today!
---
Knowledgeable Trial Attorney

Thousands of Clients Helped