Fort Wayne Wrongful Death Lawyer
The death of a loved one can be a difficult thing to come to grips with, even when it's expected. When it's unexpected, that death becomes even more difficult to cope with. And an unexpected death that could have been avoided is a tragedy. Families of the deceased have legal recourse in the civil court system in the latter case. A Fort Wayne wrongful death lawyer can advise grieving loved ones on their options.
---
Attorney Jennifer McKibben will work with you to get a fair settlement when you've lost a loved one because of someone else's negligence. Call (260) 777-0844 or contact us online to set up a consultation.
---
What Is a Wrongful Death Lawsuit?
A wrongful death lawsuit operates like any other personal injury case. The elements of negligence must be proven for damages to be awarded. Where wrongful death differs is who is bringing the lawsuit–the family or legal representatives of the deceased. That leads to another difference, which is how to go about proving damages.
Four Elements of Negligence
As your Fort Wayne wrongful death attorney, Jennifer McKibben will have four elements of negligence to prove to the court. They are as follows:
Duty of Care
The defendant must have owed a duty of care to the deceased. In many cases, this duty will be very clear. For example, anyone who drives a car owes a duty of care to everyone else on the road. A doctor owes a duty of care to their patients. In cases like these, and others, the existence of duty will be evident.
Other examples might have gray areas. For example, a professional, certified car mechanic owes a duty of care to their customers to properly fix their brakes. What if the deceased instead asked their neighbor to fix the brakes and then the brakes failed, causing the fatal crash? Does duty of care apply? The more casual relationship might offer the defendant room to argue against duty. Every case is different.
Breach of Duty
Once duty of care has been established, your attorney must prove that the defendant breached their duty of care. It's important to emphasize that a fatal event in of itself does not show breach. We must establish that the defendant failed to act as a reasonable person would have in the given circumstance.
In a car crash case, it needs to be shown that the defendant was driving irresponsibly. In a premises liability case, the plaintiff's attorney will seek to show that proper protocol in caring for the property was not taken. A jury decides what is reasonable and what is not. The subjective nature of reasonableness makes the skill of a Fort Wayne wrongful death attorney even more important in presenting the case.
Causation
The third component of proving negligence is showing that the defendant's breach of duty caused the death. This is another area where some cases will be open-and-shut on causation. For example, an irresponsible driver who causes a fatal accident where the victim dies on impact has clearly caused the wrongful death.
However, this is also an area where some cases might have shades of gray. What if, in that same car crash, the victim was transported to a hospital? The lawyers for the driver's insurance company might argue that fault lies with the medical staff for how treatment was handled. It's up to the plaintiff's attorney to do diligent legal footwork, pinpoint the right defendant, and show the court the cause of the wrongful death.
Damages
The last step of the process is demonstrating the scope of the damages. If the deceased had lived, this might be done by adding up hospital bills, rehab costs, and lost wages, and figuring in pain and suffering. But with cases involving a deceased victim, the family faces a unique challenge in demonstrating damages.
Some damages will be measurable. Funeral costs are an obvious one. If the deceased was the provider for anyone in their family, that cost can be measured. But how do you measure the loss of a loved one?
In a deeper sense, the answer is that you can't. But in a strictly legal sense, an Indiana court has to at least try to compensate the family and loved ones for all they will miss out on. The plaintiff's lawyer might seek to bring forth witnesses to testify on the joy the deceased brought, how valued they were, and what the deceased meant in the lives of those closest to them.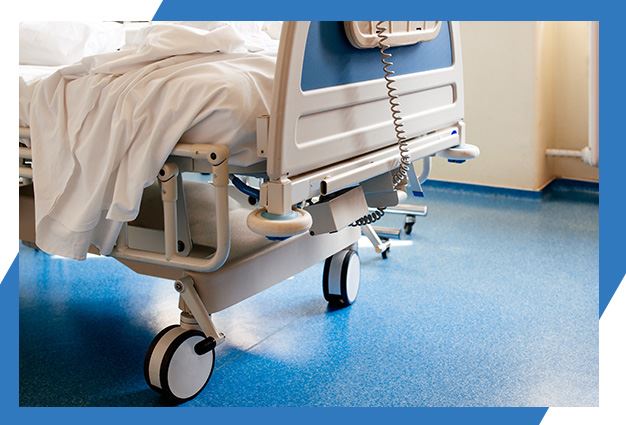 Estate Planning Services Available
The death of a loved one can also bring about legal issues pertaining to probate, the administration of a trust, or the execution of a will. McKibben Law, LLC provides estate planning services, so grieving families don't need to find two different lawyers. We'll handle both your wrongful death lawsuit and your estate planning needs.
The legal legwork it takes to win a wrongful death lawsuit can be difficult for grieving family and friends. That's what we're here for. We aim to remove the burden from your shoulders and put it on ours. Attorney Jennifer McKibben is here to do the hard work while you and your family focus on recovery.
---
Call our Fort Wayne wrongful death lawyer today at (260) 777-0844 or contact us online to set up a consultation.
---
For aNY tYPE OF iNJURY, Call Jen EVERY Time!
Schedule your free consultation now.