Fort Wayne Premises Liability Lawyer
When a person or business owns property, they have a responsibility to ensure that the property is safe for people to be on. When that doesn't happen, and a visitor is injured, the injured person has the basis for a premises liability case. McKibben Law, LLC is committed to fighting for fairness on behalf of those injured through the negligence of another.
There are several factors that go into proving a property owner was negligent. The first one is establishing that a duty of care existed.
A Property Owner's Duty of Care
People come onto someone else's property for a variety of reasons, and those reasons can impact what level of responsibility the state of Indiana will assign to the owner.
Visitors are classified in three ways for the purposes of a premises liability case:
Invitees: This is someone that was invited to the property for the direct benefit of the owner. A classic example is the customer of a business. This also underscores that an invitee need not have received a literal invitation to come to the property. When a store is open for business, there is an implicit invitation to customers. The property owner owes the highest duty of care to invitees.
Licensees: A high duty of care still applies here because licensees have often still been invited to the property. The only difference is that the invitation was not for the direct benefit for the owner. A prime example here would be those that a homeowner invites over for a picnic. The licensee designation can apply more broadly to anyone who has permission to be on the land.
Trespassers: These are people who have come onto the property without permission. A low duty of care applies here. Certainly, property owners owe no duty of care to the burglar that shows up at night. There are circumstances where duty of care might apply, at a low level, to someone who cuts across the property as a shortcut. But there are instances where duty of care to the uninvited trespasser might be higher than many people realize. A primary example is the attractive nuisance.
What Is an Attractive Nuisance in Indiana?
Indiana law defines it as something that might entice a person, one who would not be expected to completely understand the dangers, onto the property. A good example here might be a trampoline that is in the backyard. Perhaps a child walks by, sees it and decides to start jumping on it. Children do not have the same level of culpability as adults for understanding trespassing or the potential dangers of a trampoline. The homeowner might be held liable if the child is injured.
One thing worth pointing out is that the state of Indiana does not consider a swimming pool to be an attractive nuisance. While property owners can be liable in other states for not properly protecting their pools, Indiana takes a different view. A case back in 2000 held that children are considered to be aware of the dangers of drowning, therefore the conditions necessary for a lawsuit under the attractive nuisance doctrine do not apply.
Every circumstance can have different levels of duty of care. A Fort Wayne premises liability lawyer can advise on the particulars of each case.
---
McKibben Law, LLC has a deep understanding of what it takes to win premises liability cases and secure a fair settlement. Call the office at (260) 777-0844 or contact us online to set up a consultation.
---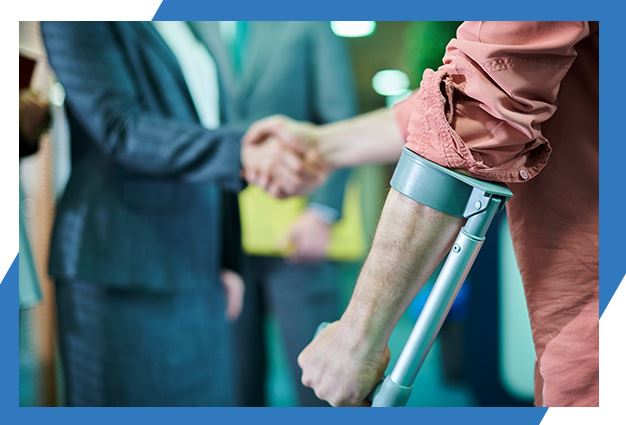 Reasonability & Foreseeability
So, if a duty of care can be established, does that mean the property owner owes the injured party damages? Not quite. It must also be demonstrated that the injury was reasonably foreseeable.
The issues of reasonability and foreseeability are subjective in nature, and a case that goes to court will have those matters decided by a jury. That makes the work of a Fort Wayne premises liability attorney even more important, to ensure that the evidence favoring the plaintiff is presented in the most compelling way possible.
What the jury will look for is whether a not a property owner acting with a reasonable duty of care toward their land could have foreseen the injury and whether they took appropriate steps to deal with it.
If an injury happened due to construction that was happening in a busy commercial district, did the owner put up warning signs to alert passers-by?
If the problem was some type of structural flaw in a staircase or guardrail, did the owner have a reasonable amount of time to get it fixed? Or, in the case of a slip and fall, was there a reasonable amount of time to expect whatever caused the slip to be cleared out?
We don't expect property owners to be perfect. We do expect them to be responsible. And when that standard is not met, legal recourse is appropriate for injured parties seeking to be made whole.
McKibben Law, LLC is here to fight for those who have been injured and help them get the settlement they need.
---
Call our Fort Wayne office today at (260) 777-0844 or contact us online to set up a consultation.
---
For aNY tYPE OF iNJURY, Call Jen EVERY Time!
Schedule your free consultation now.