Civil Litigation Mediation
Fort Wayne Civil Mediation Services
There are situations where some level of legal conflict is unavoidable. Whether it's disagreement over a personal injury case, a divorce settlement, a business contract, or other civil matter, the disputing parties have to find a way to resolve their differences. It's generally preferable to avoid going to court, if that can be done while protecting each party's best interests. McKibben Law, LLC provides experienced, capable, and solutions-oriented mediation.
Attorney Jennifer McKibben has over 15 years of experience. Her civil mediation services can help people resolve legal disputes more efficiently and do so in a manner that can make future collaboration possible again. Call today at (260) 777-0844 or contact us online to set up a consultation.
The Benefits of Mediation in a Civil Dispute
The use of a mediator suggests that the disputing parties can still maintain a professional relationship and enter a dialogue on how to resolve their disagreement. As long as this basic level of communication exists, there is a chance to avoid litigation.
These are the benefits of working with a mediator, rather than going to court:
Time & Money
The court system is backed up. The timeframe for hearing any lawsuit, even the most basic, should be measured in matters of months, rather than weeks. If the lawsuit involves more complex issues, the matter could take years to resolve.
Conversely, mediation can move much quicker. A simple matter might wrap in days. Even the most complex of cases can be worked through in a matter of months, so long as the mutual commitment to dialogue remains.
The quicker timeframe not only allows both parties to move forward, but it can also save considerable money on attorney's fees.
Control
Parties become at the mercy of the court when they pursue litigation. That starts with matters as basic as when hearings are scheduled. With a mediator, the two parties can schedule sessions at times that are mutually convenient. In court, the hearings go when the judge says they go.
In mediation, parties also control who knows about the information relevant to the dispute. Court proceedings are public record. Everyone from family members to business rivals can find out what was said in a court of law. Conversely, the negotiation in a mediation session is confidential. If dirty laundry has to be aired to reach a solution, mediation is a safe place to do it.
Maintaining a Relationship
There are cases where the disputants would benefit from a continued and cordial relationship with each other after the matter is settled. Parents going through a divorce are a prime example of this. They'll still have to collaborate in the raising of their kids. Going through the process of mediation can be a healthy way of moving forward to a new period in their lives.
Contractual disputes are another example. Perhaps the disagreement is between two businesses that benefit from working together, but the current dispute has put a deep strain on the relationship. Neither party will benefit from going their separate ways. The possibilities of future collaboration might be gravely jeopardized in a courtroom battle. Mediation allows the firms to work out their differences and perhaps restore a relationship that's been lost.
Cooperation is a habit, as sure as confrontation is. The use of civil mediation services can allow two parties to get back into the cooperative mode.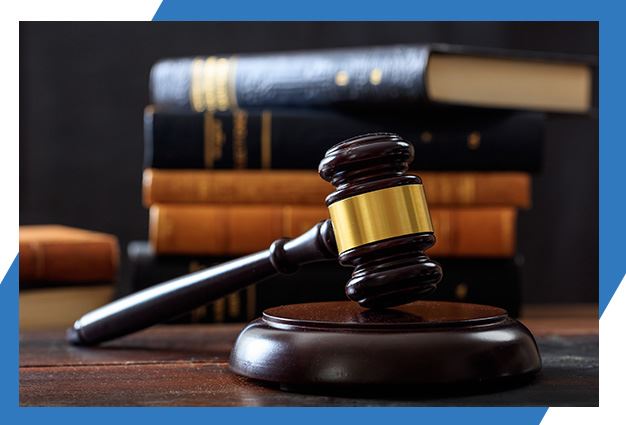 A professional mediator is trained in the art of finding solutions. Parties that have a disagreement might believe they've exhausted every avenue possible to end the discord. Sometimes, a fresh set of eyes can be a big help. A mediator will meet with each party separately, learn their side of the story, and gain an understanding of what is most important to them in the outcome. A mediator, especially one with experience at having been through other disputes, can see ways to a solution that the parties might miss.
McKibben Law, LLC is committed to helping people resolve their legal disputes efficiently. Attorney Jennifer McKibben has over 15 years of experience serving the Fort Wayne community.
Reach out to our office at (260) 777-0844 or online to set up a consultation.
For aNY tYPE OF iNJURY, Call Jen EVERY Time!
Schedule your free consultation now.